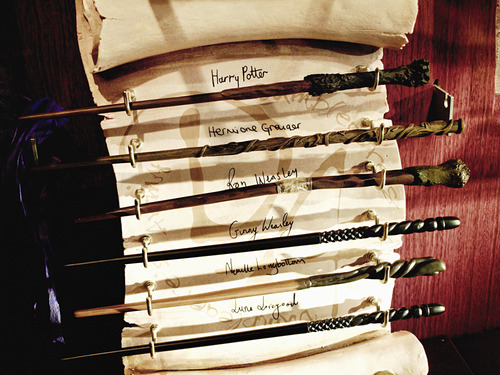 roubado do blog The Homeless Pie Lives Here.
01. If you went to Hogwarts, which house would you be sorted in?
Sem dúvidas algumas, em Gryffindor.
02. Have you ever been to a Harry Potter midnight release?
Não, nunca, mas gostava de ir.
03. What did you think of Deathly Hallows?
Adorei, apesar de saber que é o final, acho que a saga teve um óptimo desfecho. Sempre acompanhei a saga desde o príncipio e adorei saber que, no final, o bem vence ao mal, depois de tanta luta e tanto sacrifício.
04. How many times have you reread the books?
Imensas, especialmente o «Harry Potter e a Câmara dos Segredos». Foi o meu livro e filme preferido da saga (até tenho o dvd original).
05. Whose death was the saddest?
Fred, Lupin, Tonks e Sirius. Especialmente o Lupin, que tinha acabado de ter um filho.
06. If you went to Hogwarts, would you rather have a pet owl, cat, or rat?
Uma coruja, preta :3
07. What did you think of the movie Half-Blood Prince?
Não foi dos melhores, penso que devia de ter havido um maior destaque aos Horcruxes; mas, no geral, gostei bastante do filme e até estou a pensar em ir ver novamente.
08. What do you think about Deathly Hallows being split in half?
Achei uma boa ideia, prolanga-se por mais um ano a saga de feiticeiros que cativou o mundo.
09. Have you read The Tales of Beedle the Bard?
Não, nunca li.
10. When did you first become a Harry Potter fan?
Quando o meu querido pai ofereceu-me o primeiro livro no Natal. Depois disso, sempre segui de perto.
FAVOURITE
Female Character?
Ginny Weasley.
Male Character?
Albus Dumbledore e Harry Potter.
Professor?
Severus Snape.
Death Eater?
Bellatrix Lestrange.
Magical Creature?
Elfo-doméstico (especialmente, o Dobby).
Spell?
Expecto Patronun.

Quote?
«Happiness can be found, even in the darkest of times, if one only remembers to turn on the light.»
Albus Dumbledore, em Harry Potter e o Prisioneiro de Azkaban.
Book?
Harry Potter e a Câmara dos Segredos.
Movie?
Harry Potter e a Câmara dos Segredos.
Place?
Câmara dos Segredos.
Weasley?
Ginny.
Couple?
Ginny/Harry.
THIS OR THAT
Gryffindor or Slytherin?
Gryffindor.
Fred or George?
Fred.
Ginny or Luna?
Ginny.
Butterbeer or Firewhiskey?
Butterbeer.
Hogsmeade or Diagon Alley?
Hogsmeade.
Books or Movies?
Os dois.

Half-Blood Prince or Deathly Hallows?
Half-Blood Prince.
Sorcerer's Stone or Chamber of Secrets?
Chamber of Secrets.
Snape or Slughorn?
Snape.
Lupin or Sirius?
Lupin.
Harry/Ginny or Harry/Hermione?
Harry/Ginny.
Lavender Brown or Parvati Patil?
Lavender Brown.

Seamus Finnigan or Dean Thomas?
Dean Thomas.

Kreacher or Dobby?
Dobby.
Muggleborn or Pureblood?
Muggleborn ou half-blood.

Dan Radcliffe or Rupert Grint?
Dan Radcliffe.

Bellatrix Lestrange or Narcissa Malfoy?
Bellatrix Lestrange.

Hedwig or Crookshanks?
Hedwig.